On this page ...
Coverage in Europe of the Astra Satellite

This page is suitable for Satellite TV aswell as Internet by Satellite!
Coverage of the Astra Satellite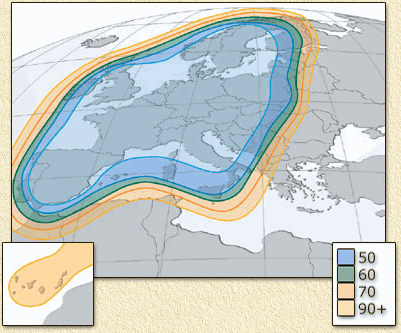 The numbers on the right indicate the minimum dish diameter (in centimeters) needed for proper reception of the Astra Satellite signal.
Note: the bigger the dish, the better the reception will be!
The detail on the left is the Canary Islands - they WILL need a dish of at least 120 cm!